Regular price
$1,975.00 USD
Regular price
Sale price
$1,975.00 USD
Unit price
per
Sale
Call to Complete Order
Our list pricing does not include the Federal Excise Tax, as required by the TTB. If you have a DSP you will not be charged this Federal Excise Tax. If you have any questions we're happy to assist at sales@american-ethanol.com or by calling us at  (877) 395-0888

190 Proof USP Grade Ethanol (Un-Denatured)
American Ethanol offers high purity 190 Proof Ethanol that meets or exceeds all specifications for classification as USP Grade anhydrous ethyl alcohol. It is well suited to most Botanical Extractions including medicinal hemp and cannabis, terpenes and more. Ethanol is one of the most commonly used solvents in botanical extraction. American Ethanol provides only high purity solvents leading to high quality, and cost efficient extractions. 
Our 190 Proof Ethanol is intended for industrial manufacturing processes - primarily as used in botanical extraction. It is not intended for use in beverage production.
As this product is regulated by the Tobacco Tax Trade Bureau (TTB) you must be in  compliance with all federal, state, and local laws. You must be above the age of 21 to purchase our pure ethanol products. Purchase may require a federal license even when purchasing products requiring federal excise tax payment. So please check all federal, state and local laws that may apply to your purchase.
Our pricing includes the required federal excise tax. American Ethanol will direct your payment to of this tax to the appropriate federal government agency. As such this product may be purchased without a permit from the TTB.


THIS PRODUCT IS REGULATED UNDER BY THE US Tobacco, Tax Trade Bureau (TTB). IT IS DESIGNATED FOR USE IN INDUSTRIAL PROCESSES INCLUDING BOTANICAL EXTRACTION, MANUFACTURE OF DRUGS, COSMETICS, SUPPLEMENTS AND FOOD PRODUCTS.
View full details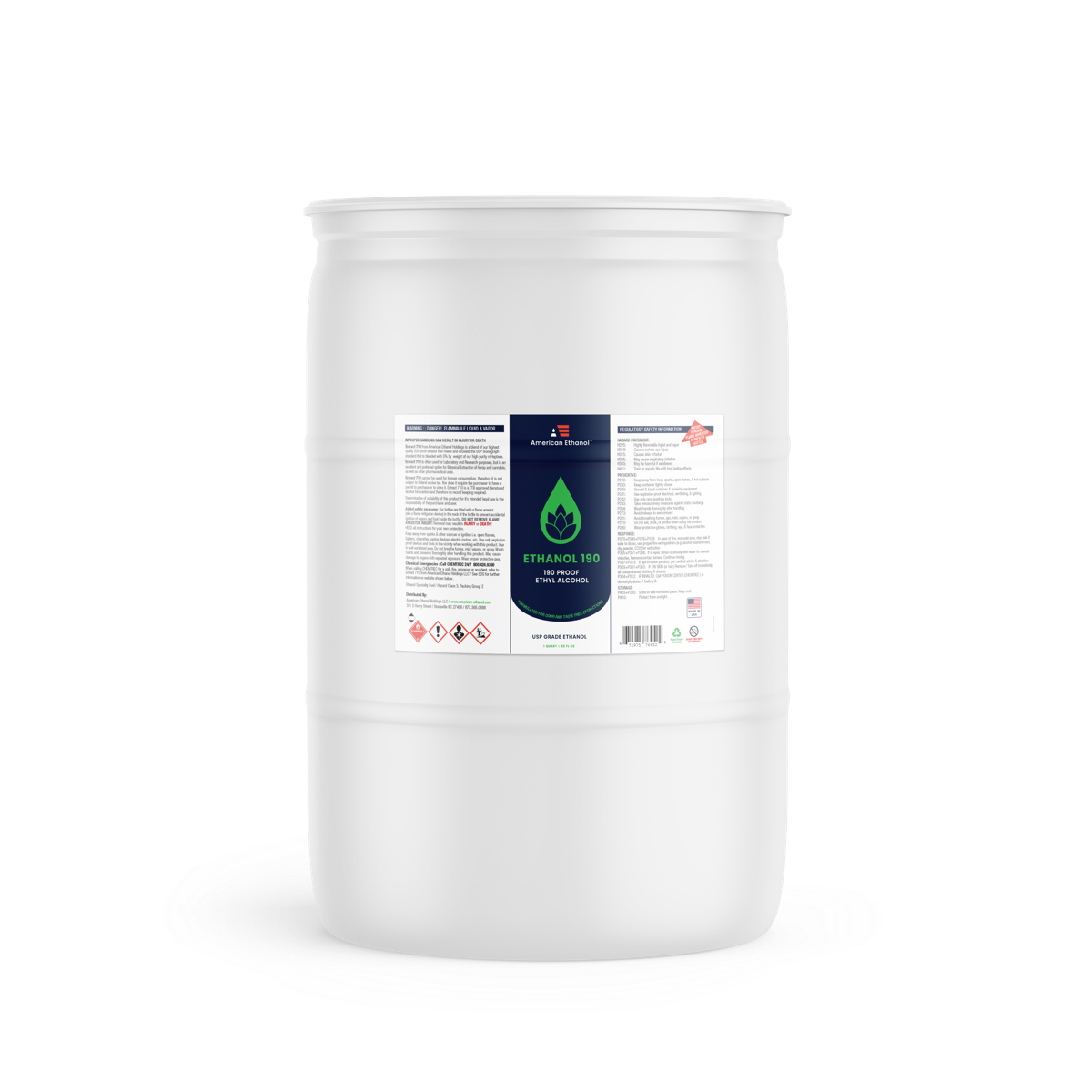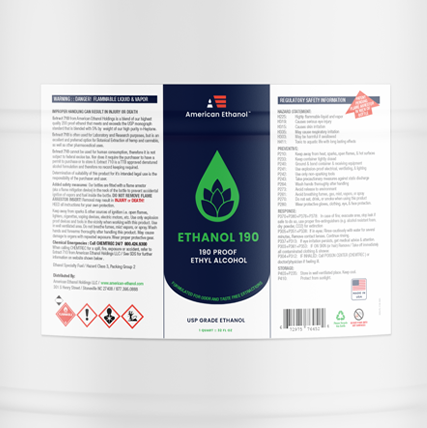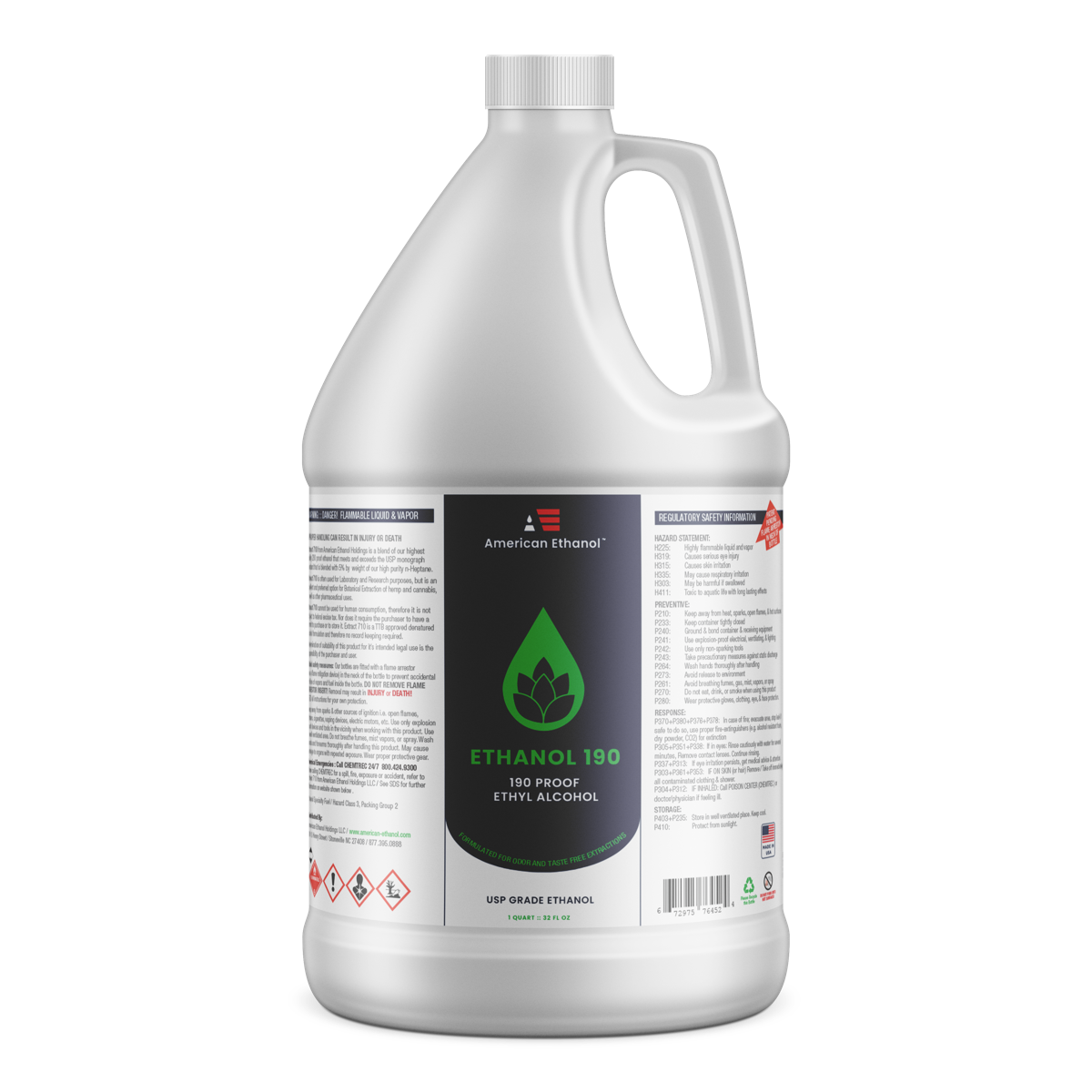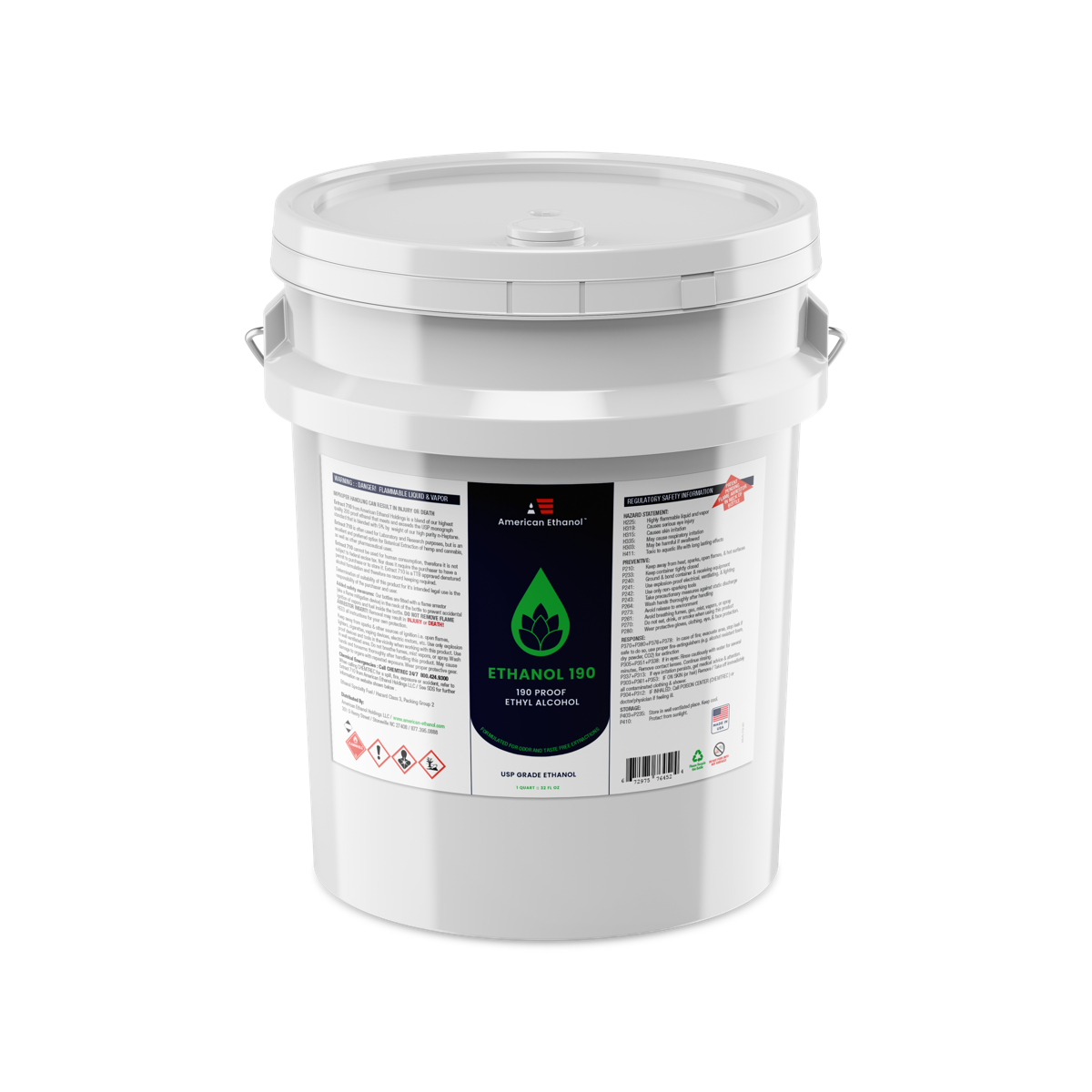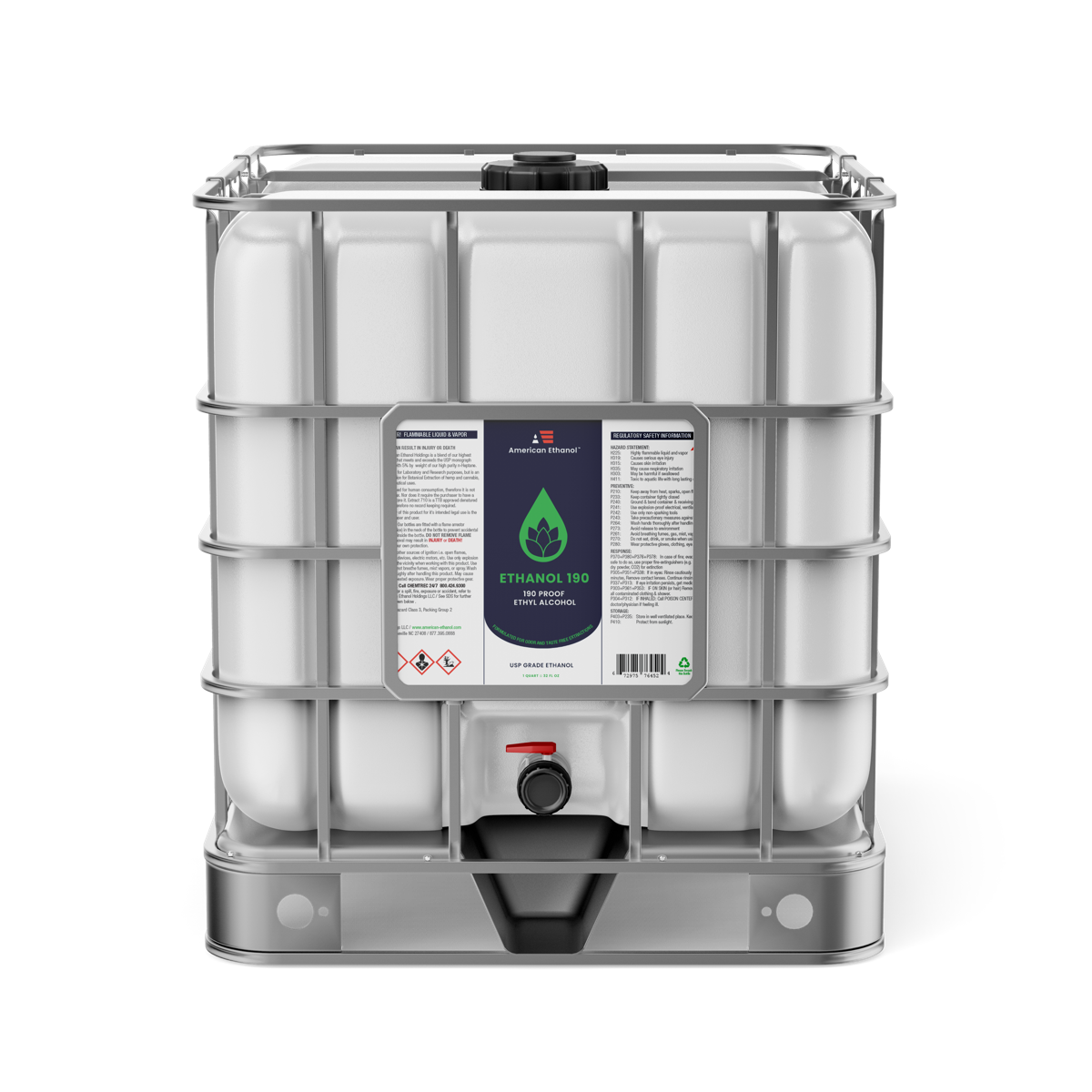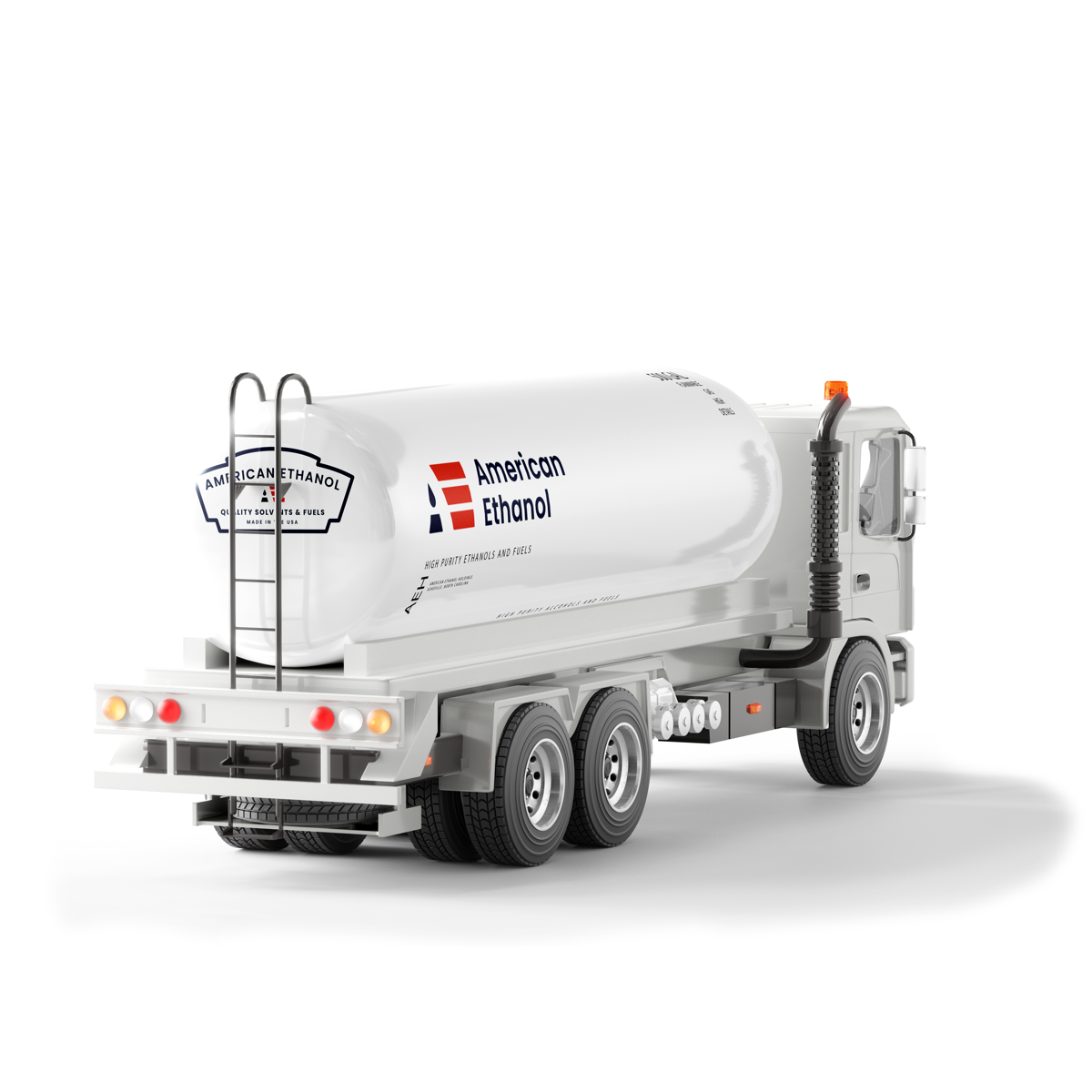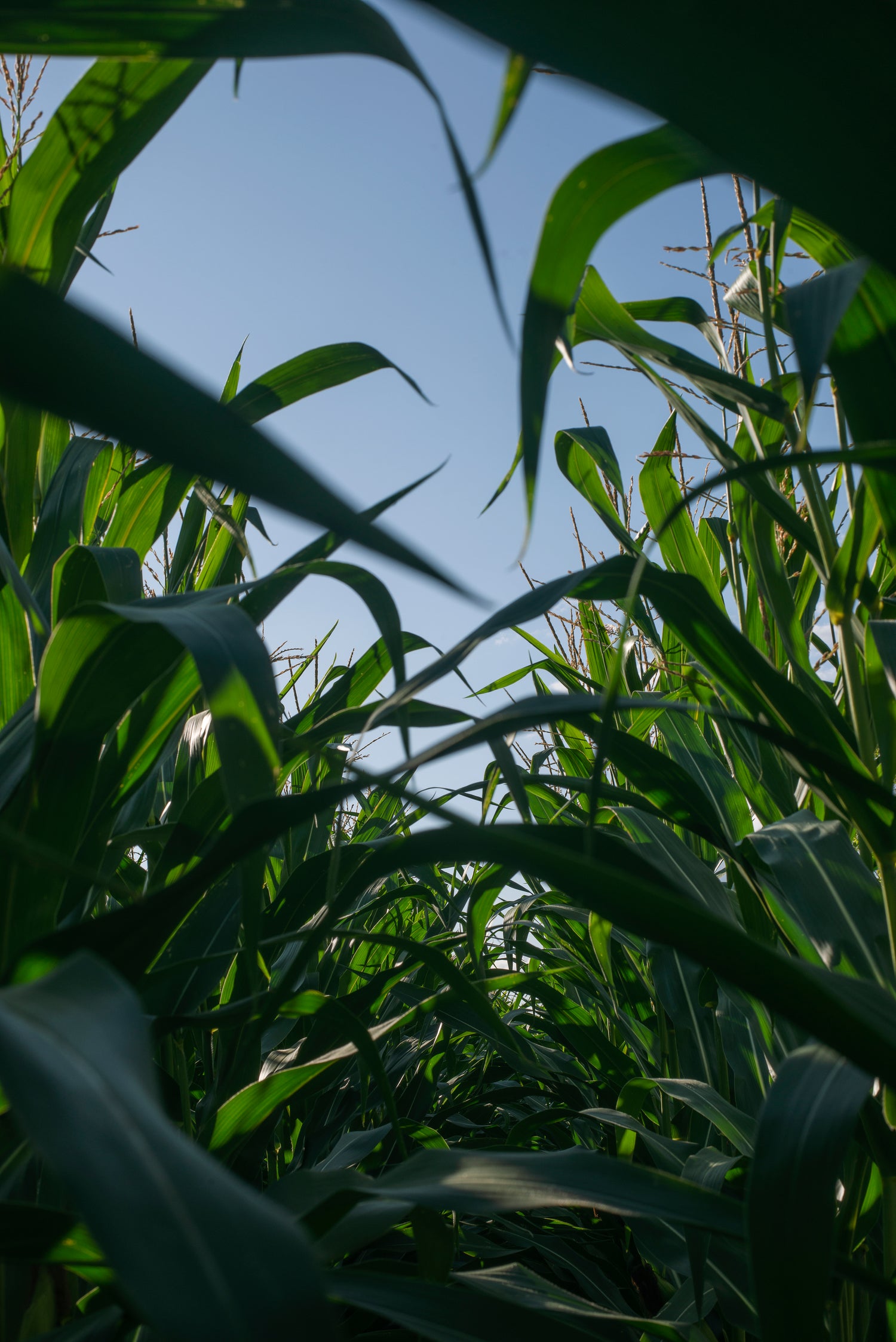 Why Us?
Our Commitment to Quality
Our commitment is to always provide the highest purity products available, made from the best quality ingredients, and manufactured by ethical producers at a fair price.

World-Class Customer Service
American Ethanol is not happy unless every client and customer we serve is satisfied with thier purchase and service.

Made in the USA
 All our products are sourced, distilled, and bottled in the United States.