Regular price
Sale price
$0.00 USD
Unit price
per
Sale
Call to Complete Order
DEALER PROGRAM
ETHANOL FUEL IN PATENT PENDING SAFETY-POUR™ BOTTLE
Indoor & Outdoor Ventless Fireplace Fuel (Ethanol)

BOONE HEARTH features our exclusive patent-pending 'SAFETY•POUR™' technology. First in the industry to provide the safest possible flash-free transfer of fuel from the bottle into the fireplace tank.

BOONE HEARTH is 'Planet-Friendly' and suitable for use indoors or outdoors, as no harmful fumes are generated when burning – only small amounts of CO2 and Water Vapor… no soot, no smoke, no smell, and no residue. The only recycled ethanol fuel available, making it the world's 'Greenest Choice Ethanol. '

BOONE HEARTH is Laboratory Tested and Certified for both it's 'SAFETY•POUR™' technology, and it's clean, toxic free exhaust for indoor burning… providing consumer 'peace of mind'. Laboratory Certification ; MSDS are available online.

BOONE HEARTH is Made in the USA.
BOONE HEARTH :: YOUR SAFETY IS OUR FIRST CONCERN.
Never pour fuel into a lit fire or into a burner that is near a source of ignition. Never pour fuel onto hot surfaces. Allow burners to cool at least 20 minutes (cool to the touch) before refilling.
Store BOONE HEARTH in a cool place, away from direct sunlight or heat source. Never let children handle fuel or operate fireplace or burner. Always read & follow manufacturers operating and safety instructions prior to use. We do our best to ensure your safety by delivering our fuel in the safest possible package while providing as much safety information as possible; on the label and on our website. But in the end, it is You, the User, that must use this dangerous fuel in a safe and responsible manner. Be very cautious and use common sense. Failure to follow safety instructions may lead to serious injury or death.
This product is intended solely for use in a burner/device designed exclusively for use with ethanol fireplace fuel. Use only with burners/fireplaces designed for ethanol fuel as per the manufacturer of your ethanol fire device/burner Thoroughly read the instruction manual provided by the manufacturer of your ethanol burner/device prior to using this fuel in your device/burner. It is important you follow everything in their manual to assure your safety. You will receive a comprehensive step-by-step guide from most top-quality ethanol fire device/burner manufacturers. Therefore, it is essential you follow their guidelines to ensure safety while lighting, using, and refueling the ethanol burner/fireplace.  ETHANOL FIREPLACE FUEL SHOULD NEVER BE ADDED INTO AN ACTIVE FLAMEOR A HOT BURNER OR DEVICE.  READ AND FOLLOW ALL WARNINGS AND INSTRUCTIONS FROM AMERICAN ETHANOL HOLDINGS, LLC THAT APPEAR ON THE BOTTLE LABEL OF THE PRODUCT PRIOR TO ITS USE AS WELL AS WITHIN THE SAFETY DATA SHEET (SDS)THAT CAN BE DOWNLOADED USING THE LINK BELOW. It is your responsibility to ensure that the manufacturer of the ethanol burner/ethanol fireplace you intend to use with this product has expressly stated it is safe to use this product in their device. The choice to use this fuel with your ethanol burner/device is at your risk and you should carefully research this decisions with the manufacturer of your ethanol device/burner. Under no circumstances shall American Ethanol Holdings, LLC, its affiliates, partners, suppliers or licensors be liable for any indirect, incidental, consequential, special or exemplary damages arising out of or in connection with your use of this product in any third-party device whether or not the damages were foreseeable and whether or not American Ethanol Holdings, LLC was advised of the possibility of such damages. It is your responsibility to verify that the manufacturer of the ethanol burner/device has performed its due diligence and determined that this product can be safely used in their product.
Be Smart!…Be Safe!, Be Green as you can be! …with BOONE HEARTH Ethanol.
View full details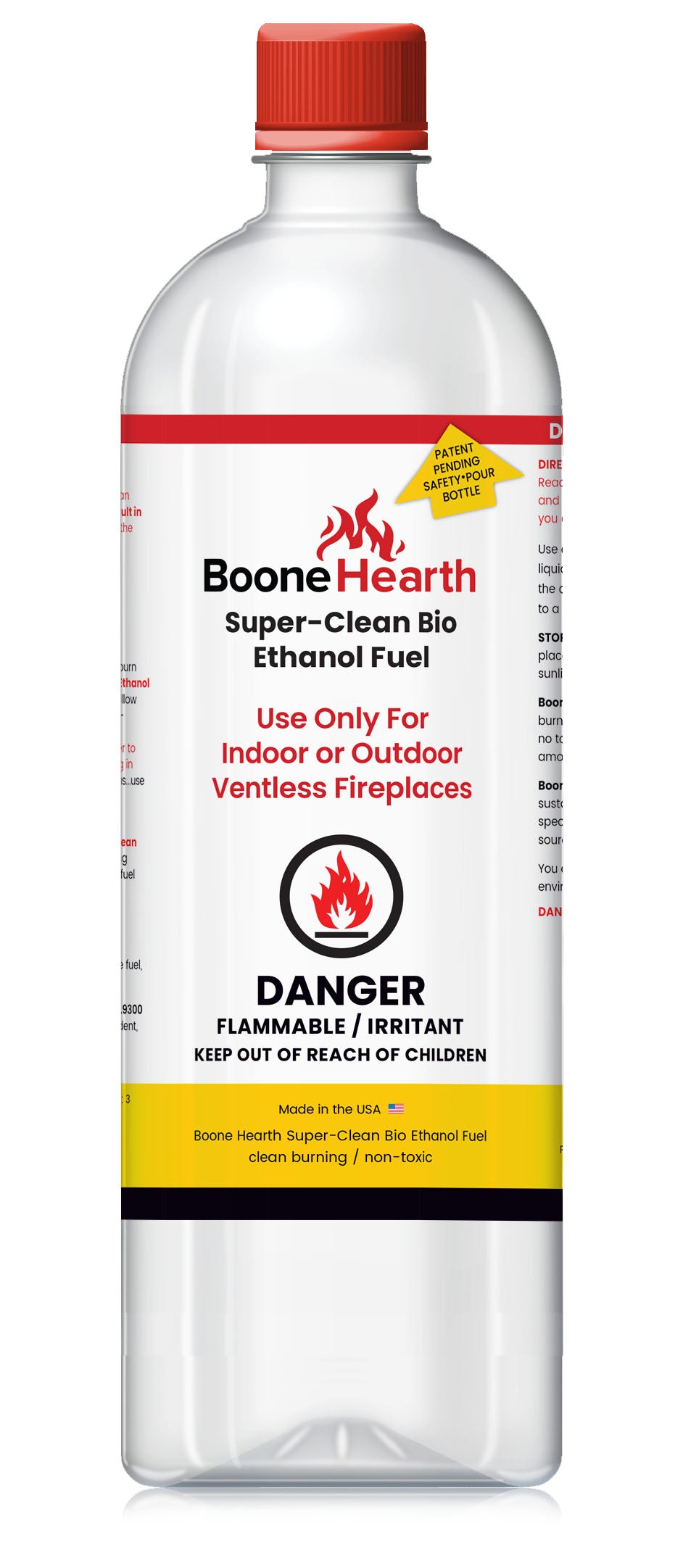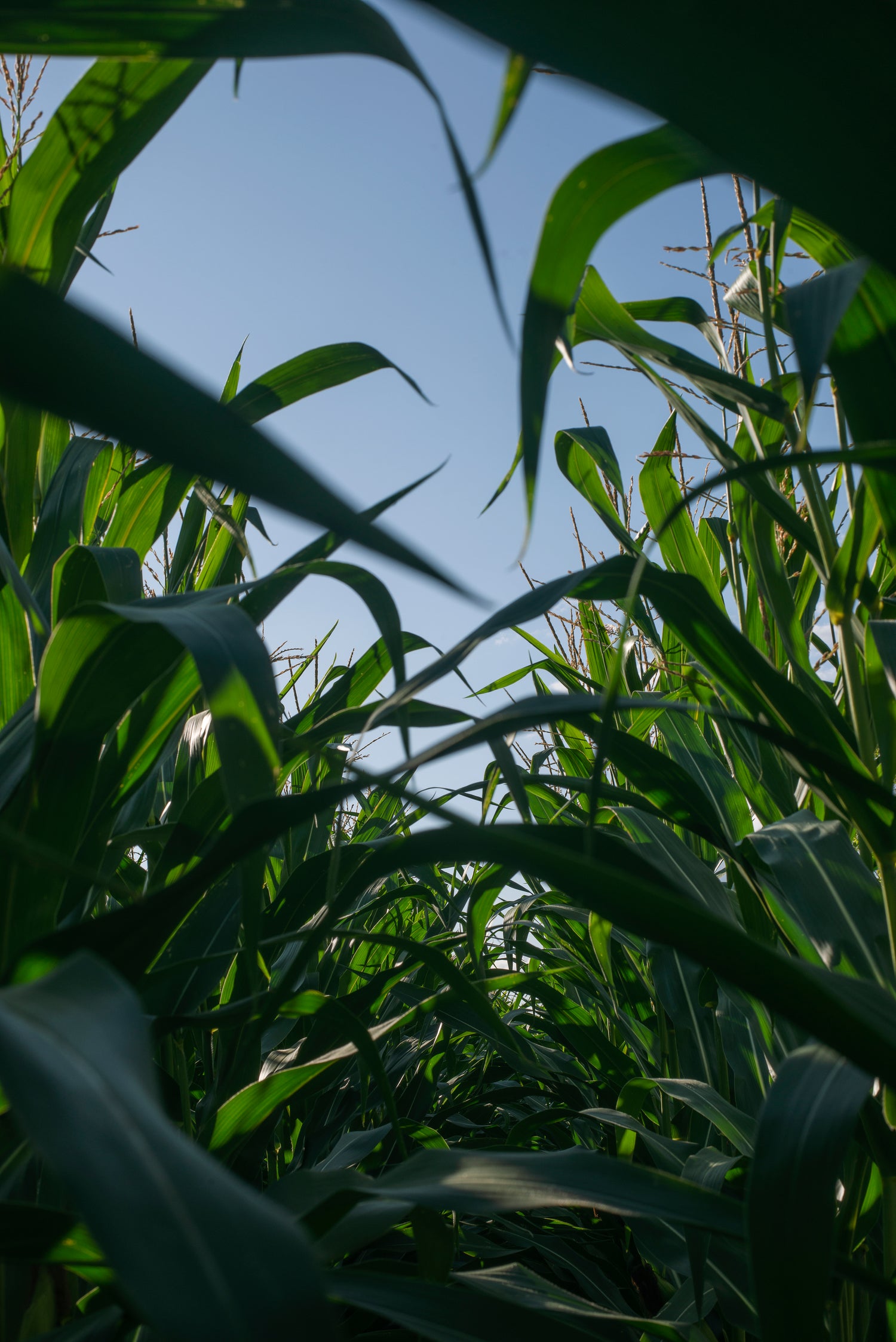 Why Us?
Our Commitment to Quality
Our commitment is to always provide the highest purity products available, made from the best quality ingredients, and manufactured by ethical producers at a fair price.

World-Class Customer Service
American Ethanol is not happy unless every client and customer we serve is satisfied with thier purchase and service.

Made in the USA
 All our products are sourced, distilled, and bottled in the United States.